Plastic fibres found in tap water around the world, study reveals
Leave a Comment
Tests show billions of people globally are drinking water contaminated by plastic particles, with 83% of samples found to be polluted
Almost 300m tonnes of plastic is produced each year and, with just 20% recycled or incinerated, much of it ends up littering the air, land and sea. A report in July found 8.3bn tonnes of plastic has been produced since the 1950s, with the researchers warning that plastic waste has become ubiquitous in the environment.
by Damian Carrington  Sept 5 2017 Guardian UK read full article here
Microplastic contamination has been found in tap water in countries around the world, leading to calls from scientists for urgent research on the implications for health.
Scores of tap water samples from more than a dozen nations were analysed by scientists for an investigation by Orb Media, who shared the findings with the Guardian. Overall, 83% of the samples were contaminated with plastic fibres.
The US had the highest contamination rate, at 94%, with plastic fibres found in tap water sampled at sites including Congress buildings, the US Environmental Protection Agency's headquarters, and Trump Tower in New York. Lebanon and India had the next highest rates….
….The new analyses indicate the ubiquitous extent of microplastic contamination in the global environment. Previous work has been largely focused on plastic pollution in the oceans, which suggests people are eating microplastics via contaminated seafood….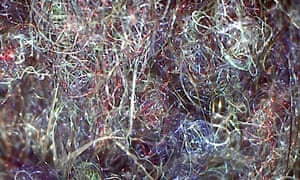 …Microplastics are also known to contain and absorb toxic chemicals and research on wild animals shows they are released in the body…His research has shown microplastics are found in a third of fish caught in the UK…
…The scale of global microplastic contamination is only starting to become clear, with studies in Germany finding fibres and fragments in all of the 24 beer brands they tested, as well as in honey and sugar. In Paris in 2015, researchers discovered microplastic falling from the air, which they estimated deposits three to 10 tonnes of fibres on the city each year, and that it was also present in the air in people's homes….