California Considers Following China With Combustion-Engine Car Ban
Leave a Comment
China will likely order an end to sales of all polluting vehicles by 2030…France and the U.K. have announced 2040 as their end date for sales of fossil fuel-powered cars

Annual CA state vehicle registrations top France, Italy or Spain

** RELATED NY TIMES ARTICLE: US Climate Change Policy: Made in California….a confluence of history, legal precedent and defiance have set the stage for a regulatory mutiny in California that could reverberate across the country. by Hiroki Tobuchi  September 27 2017
Ryan Beene and John Lippert
The internal combustion engine's days may be numbered in California, where officials are mulling whether a ban on sales of polluting autos is needed to achieve long-term targets for cleaner air…. The earliest such a ban is at least a decade away… replicating similar moves by China, France and the U.K.
…Embracing such a policy would send shockwaves through the global car industry due to the heft of California's auto market. More than 2 million new passenger vehicles were registered in the state last year, topping France, Italy or Spain. If a ban were implemented, automakers from General Motors Co. to Toyota Motor Corp. would be under new pressure to make electric vehicles the standard for personal transportation in the most populous U.S. state, casting fresh doubts on the future of gasoline- and diesel-powered autos elsewhere.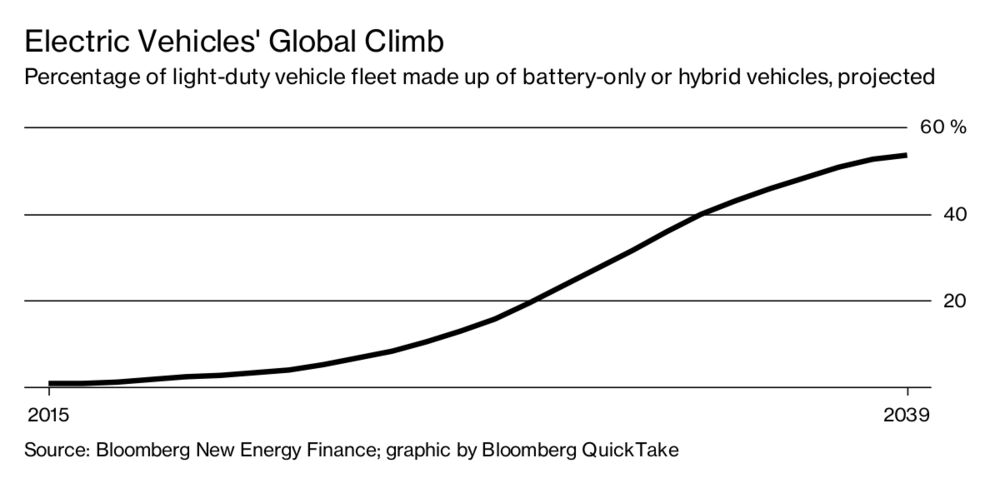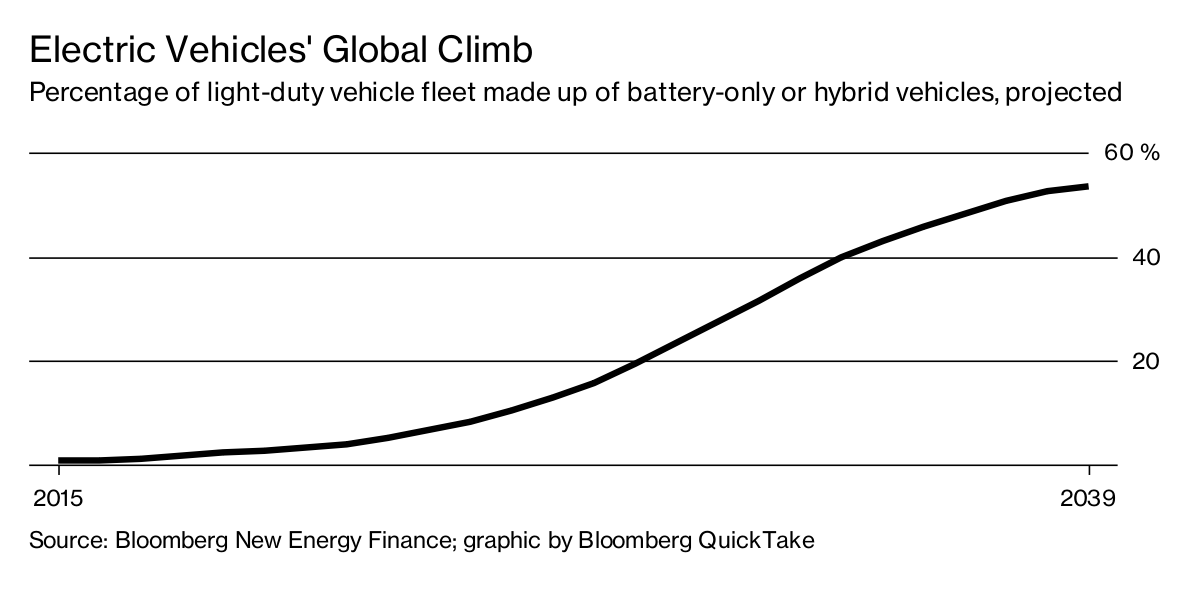 …California has set a goal to cut carbon dioxide emissions by 80 percent from 1990 levels by 2050. Rising emissions from on-road transportation has undercut the state's efforts to reduce pollution, according to Next 10, San Francisco-based non-profit.
"To reach the ambitious levels of reduction in greenhouse gas emissions, we have to pretty much replace all combustion with some form of renewable energy by 2040 or 2050," Nichols said. "We're looking at that as a method of moving this discussion forward."…China will likely order an end to sales of all polluting vehicles by 2030, the chairman of electric-carmaker BYD Co. said Thursday. France and the U.K. have announced 2040 as their end date for sales of fossil fuel-powered cars….