Carbon-Free City Handbook- 22 no-regrets actions with immediate results
Leave a Comment
Includes 22 no-regrets actions that nearly every city should take to start the journey to becoming carbon-free. Disciplined application of four primary selection criteria helped cut through hundreds of possibilities to define a focused list for cities. The selected recommendations are:

Immediately Actionable: could be launched by city staff within one year
Achievable: recently proven and economically viable, with compelling examples of successful city implementation
Impactful: leading-edge solutions that either make immediate, significant impact or enable large, long-term carbon reductions
Broad Relevance: applicable for most cities globally (population: 100,000+

The end result of ambitious 100% goals paired with aggressive action is the same: transformational change mitigating climate impacts. It is about significant, rapid change on a short time frame, rather than slow, incremental change.
November 11, 2017 Bonn, Germany  read full Rocky Mountain Institute article here
The Carbon-Free City Handbook (pdf), launched at COP23 [at the UN 2017 climate conference in Bonn, Germany], helps city staff implement climate policies and actions that resolutely place their communities on an aggressive path toward sustainable, low-carbon economies.
Cities are at the forefront of climate change risk and opportunity. Nearly 600 cities making climate commitments, but they will only get us so far and must be substantiated with on-the-ground solutions that enable cities to make rapid progress toward near-term decarbonization, and put them on a path to full climate-neutrality.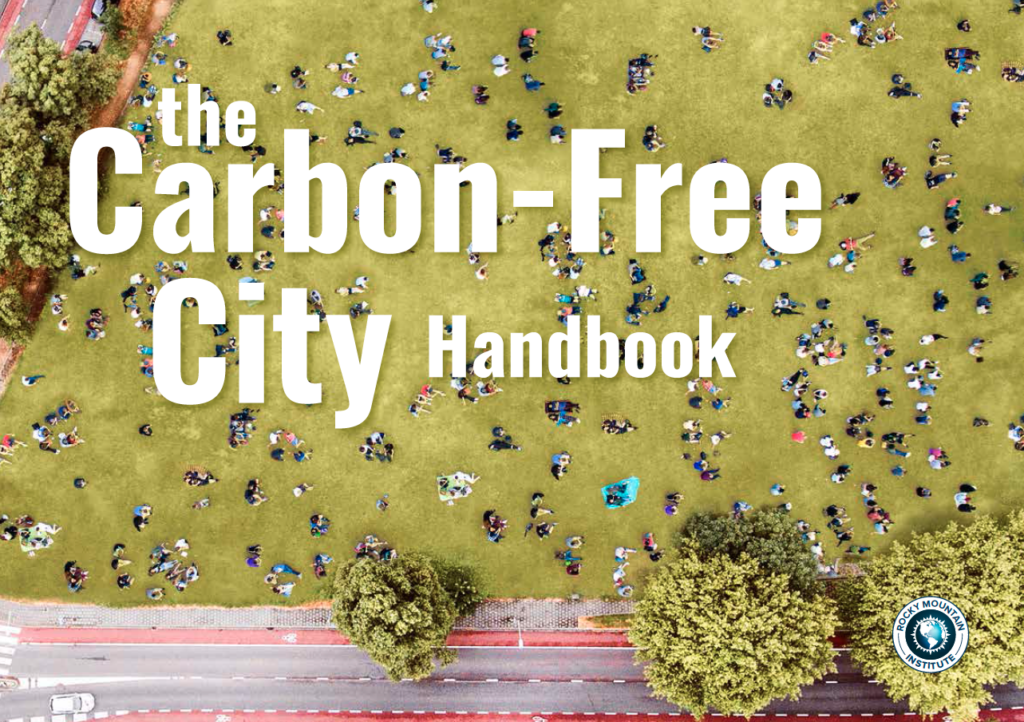 https://www.rmi.org/wp-content/uploads/2017/11/the-Carbon-Free-City-Handbook-1.0.pdf