…."We need new solutions in managing water resources," says Audrey Azoulay, Director-General of UNESCO, "so as to meet emerging challenges to water security caused by population growth and climate change."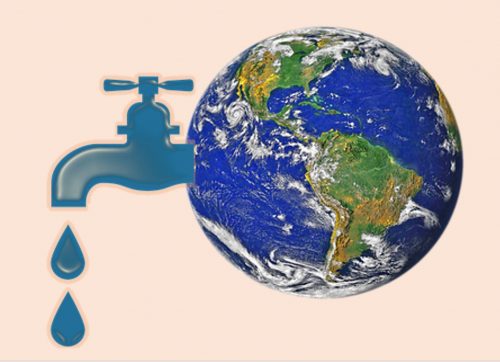 Greater use of nature-based solutions will help us toward a more holistic approach to managing global water resources. Image: CP/pixabay composite.
The 2018 United Nations World Water Development Report featured recently at the 8th World Water Forum in Brasilia, Brazil.
Holistic approach to water management
The report argues that nature-based solutions are one of the many essential tools for moving toward "a more holistic approach to water management."
Nature-based solutions support the idea that water is not an isolated element but an inseparable part of a cycle of evaporation, precipitation, and absorption through the soil.
Grasslands, forests, and wetlands – and the extensive vegetation cover that they provide – have a profound effect on the water cycle and by focusing on them we can do much to improve the amount and quality of water that is available.
The report says that we need to make more use of environmental engineering that focuses on "green infrastructure" rather than just "grey infrastructure" solutions provided by traditional civil engineering.
This does not mean that we do not continue to seek civil engineering solutions in the form of irrigation canals, reservoirs, and water treatment plants, but look to increase nature-based solutions to complement them.
Benefits of 'green infrastructure'
Green infrastructure has much to offer water-intensive applications such as agriculture. For example, it can help to reduce soil erosion, pollution, and the amount of water required by making irrigation systems more efficient.
An example of this is the change that has occurred in recent decades in the Indian state of Rajasthan, which suffered one of its worst droughts ever in 1986.
In the years that followed, collaboration between an NGO and local communities established ways of harvesting water that regenerated forests and soils.
As a result, forest cover in the state increased by 30 percent, groundwater levels went up several meters, and productivity of croplands improved.
"For too long," says Azoulay, "the world has turned first to human-built, or 'grey', infrastructure to improve water management. In so doing, it has often brushed aside traditional and Indigenous knowledge that embraces greener approaches."….